WELCOME
Welcome to Helene Cronin's music website. You can find all the details you need about songs, gigs, events and where to download music. Dig in to more about who I am and reviews of my most recent record "Old Ghosts and Lost Causes" right here: BIO & REVIEWS.  See the SHOWS & EVENTS page for my performance calendar. Listen to song samples on the MUSIC page. Check out PHOTOS & VIDEOS. Shop the STORE for CDs, T-shirts, and "Lucky Me" wristbands. Thank you for stopping by!
NEWS FEED
LANDMARKS, my latest album project is ready to ship to you; please see STORE page. Official release date to streaming platforms will be 2/3/23, but get an advance copy of the CD in your hands now!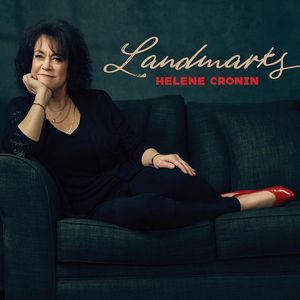 Americana Highways premiered the title track "Landmarks" with this to say: "Helene Cronin is an extraordinary songwriter, and this one does not disappoint. Fishing with her father as a girl, memories and pretty harmonies too.  What more could you ask for?"  Here's a LINK where you can read more and hear the song. "Landmarks" single releases Nov. 18, 2022.
I'm taking my first music-related trip across the pond to the beautiful country of Denmark for this "Nashville Nights" songwriters festival happening this weekend. It's going to be a great weekend and I'm so excited to be invited!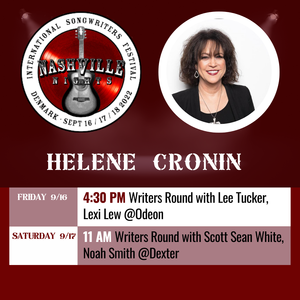 Nashville duo, The Young Fables, just released a song we wrote together. "Wonder If We Did" available everywhere music is enjoyed. And here's a link to the "Wonder if We Did" video newly released.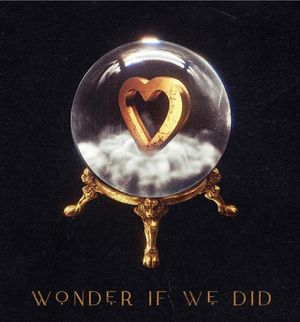 It's an honor to find out that my LANDMARKS crowd-funding campaign has been selected by host site Kickstarter as a "Project We Love". They say, it's "our way of highlighting brilliant examples of creativity" and that they'll feature my campaign across their website. Such great news!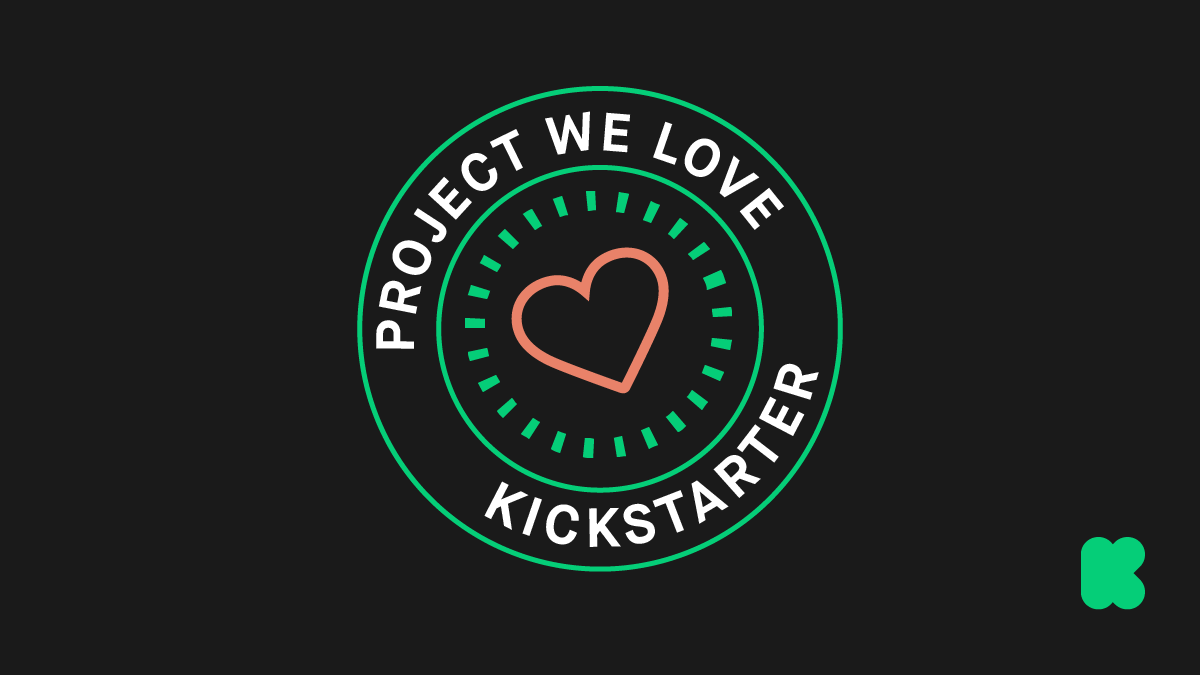 KICKSTARTER launched for new record LANDMARKS! Please check out this Kickstarter link. You can read the story, watch a 2 minute video and consider helping me fund promotion and publicity. I'd love to have you aboard!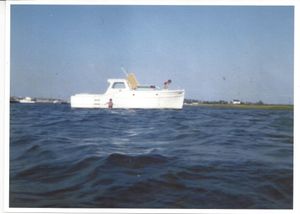 New song release: "You Are September" released June 17, 2022. Ever loved and lost? This one's for you. Here's a link to the many places you can find it.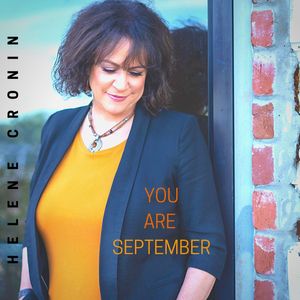 New song release: "Barbed Wire" is my newest single, released April 22, 2022. A song about difficult relationships. Here is a link to YouTube where you can listen. Or click this HEARNOW link to find it on Spotify, Pandora, Apple Music, iTunes, etc.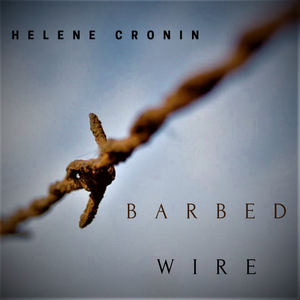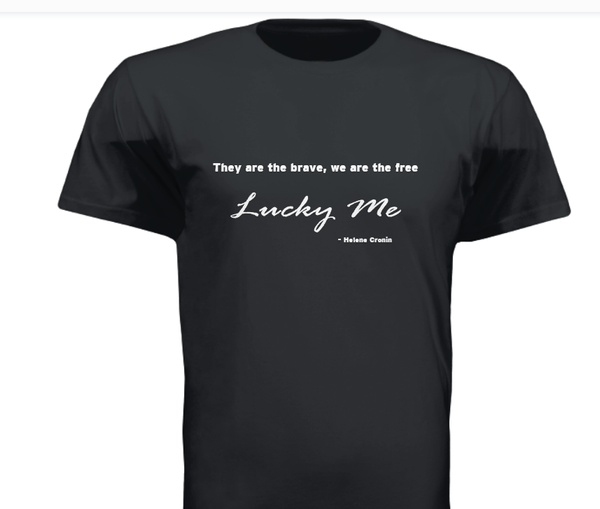 New T-Shirt design: "Lucky Me" Tees. See STORE page.
House concert information: One of the best, most personal ways to enjoy music, these days especially. Message me if interested in hosting one!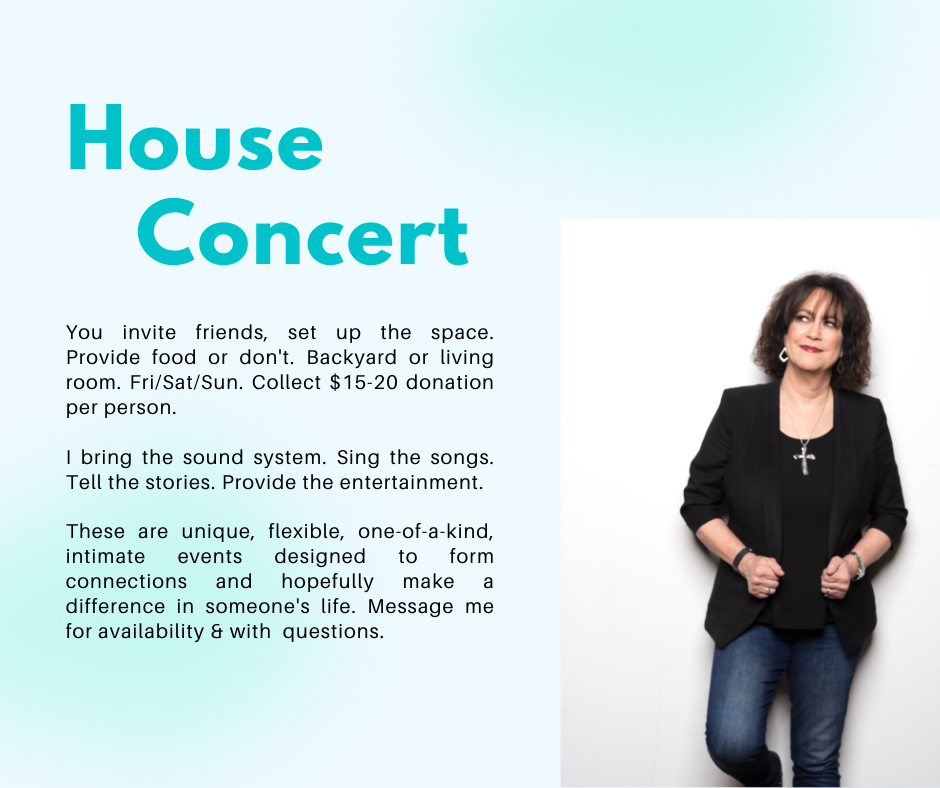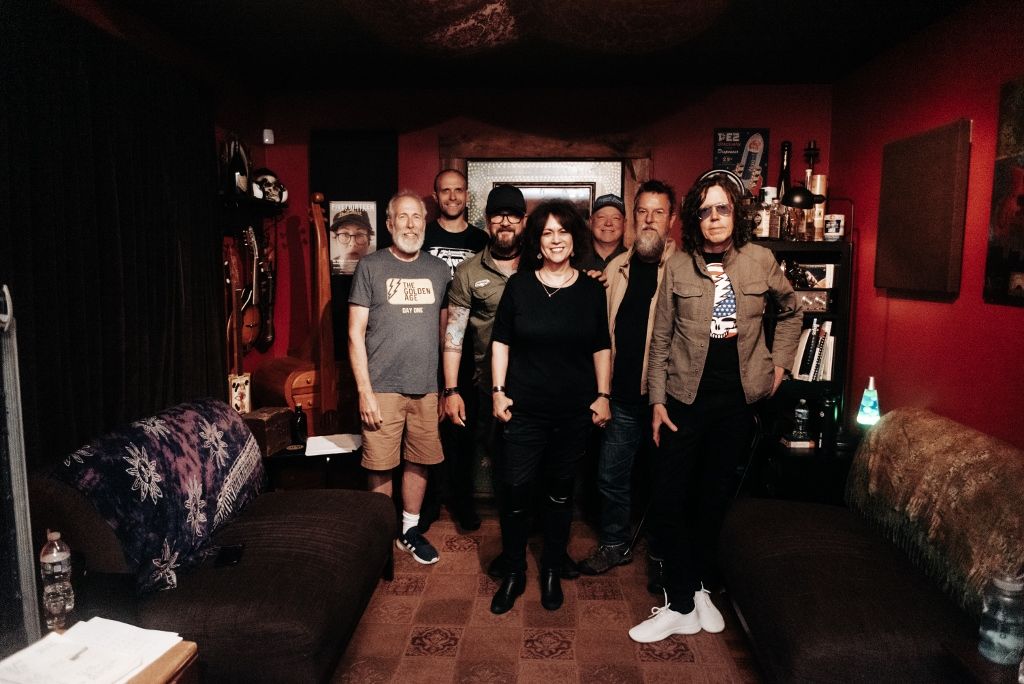 New Album: We spent 2 days in the studio in June, 2021 recording some amazing tracks for my new record. Got through 12 songs, which will make up the new album, tentatively titled: "Landmarks".
GREAT TEAM. L to R: Byron House, bass. Jerry Roe, drums. Matt King, producer. Me. Bobby Terry, acoustic guitars, banjo, steel. Mitch Dane, engineer. Kenny Vaughan, electric guitars. Studio: Sputnik Sound, Nashville, TN.
MUSIC ROW MAGAZINE REVIEW, Jan. 7, 2021, Robert K. Oermann reviewed a song called "Riding the Gray Line" from my record Old Ghosts and Lost Causes. It was a stellar review and in a huge honor, I was his designated "DisCovery Award" winner for the week. This was my first time to appear in his column.  DISClaimer Review
BRAND NEW SONG! Here's a link to DEAR LIFE which i wrote with my good friend Briana Tyson. She produced and sang this track.
OLD GHOSTS and LOST CAUSES   This full-length record was excellently produced by Matt King and features A-list Nashville session players: "Cousin Kenny" Vaughan - electric guitar; Byron House - bass; Chad Cromwell - drums; Bobby Terry - acoustic guitars, mandolin and steel. Heidi Newfield (formerly of Trick Pony) makes guest appearances on harmonica and background vocals. Additional backing vocals were provided by Matt King and me. Available now. See STORE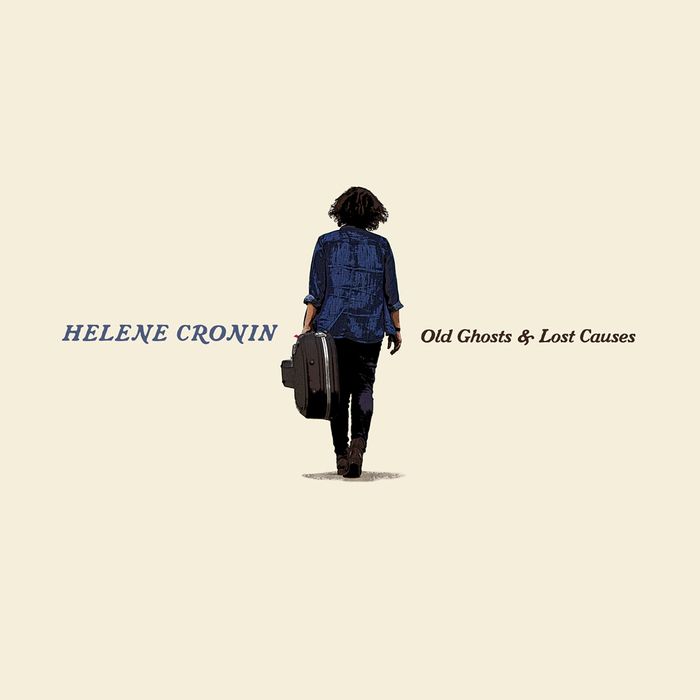 NEW FULL-LENGTH CD: In the works! Here is Mitch Dane of Sputnik Sound, Nashville, engineering and Matt King producing my new record. Spent 2 days in the studio in November, 2018 getting the tracks! Hope to have it ready early 2019.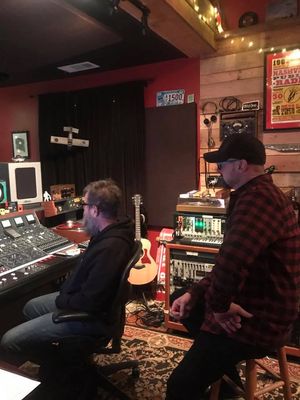 WINNER OF NEW FOLK CONTEST AT KERRVILLE FOLK FESTIVAL, 2018: After performing with the other 32 finalists, I was chosen as one of 6 winners. From L to R, Ben Bedford, Sarah Morris, Rich Krueger, Helene, John Butler, Mac Leaphart.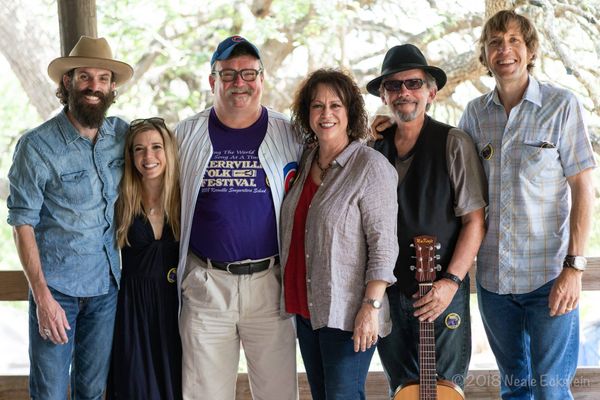 CONCERT ANNOUNCEMENT:  Opening for Kathy Mattea, March 9, 2017 at Poor David's Pub in Dallas, TX. Nov. 19.
DENVER BRONCOS MILITARY SALUTE:  It's an honor to be asked to sing for an event hosted by the Super Bowl 50 Champion Denver Broncos. I was invited up to sing "Lucky Me" as part of the NFL's "Salute to Service" event in November. They hosted a unit from Ft. Carson to have lunch, watch a practice, shake hands and get autographs.

CONCERT ANNOUNCEMENT:  Opening for Chris Hillman (The Byrds) and Herb Pedersen at Poor David's Pub in Dallas, TX. Nov. 19.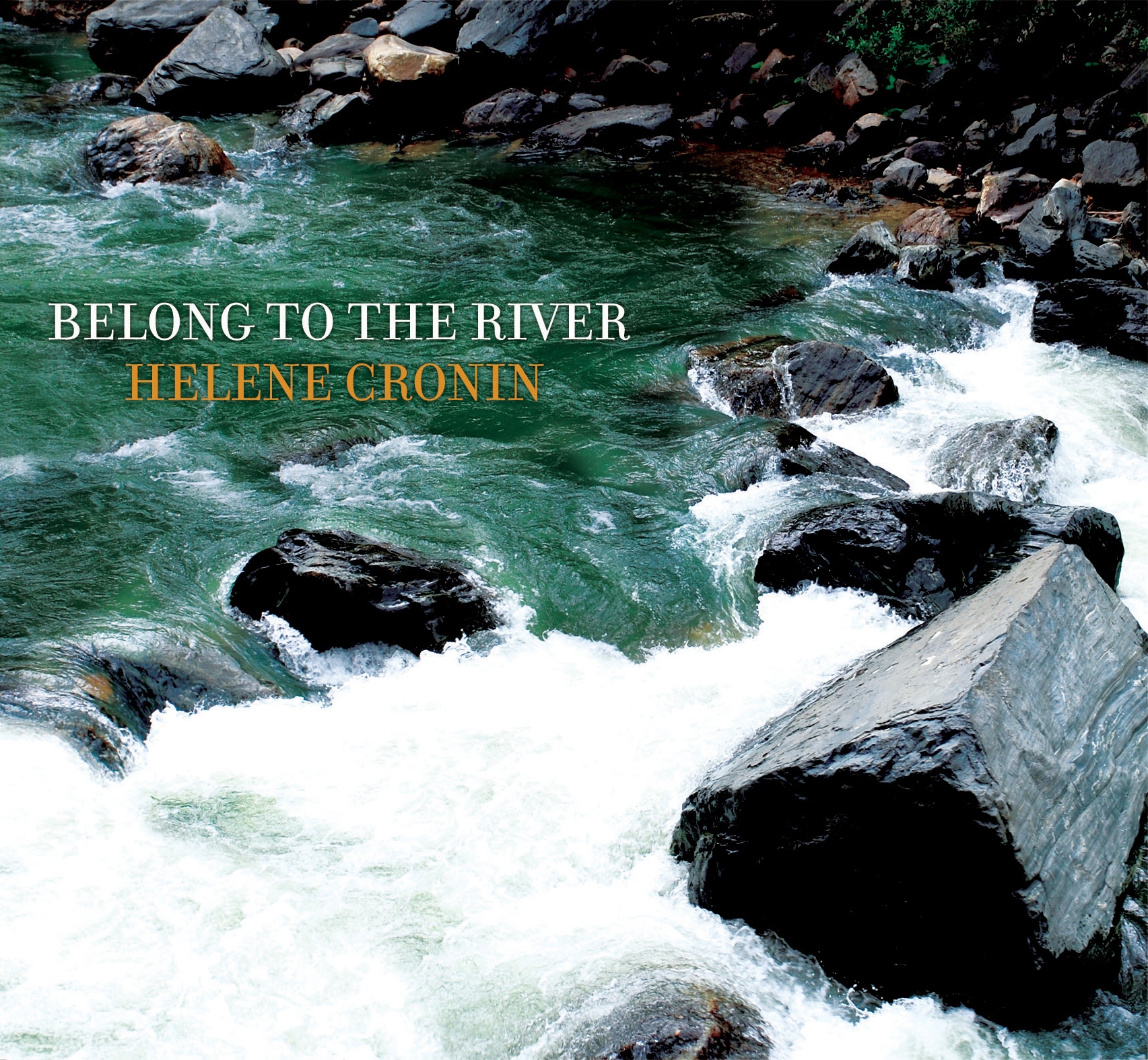 BELONG TO THE RIVER:  7 song EP, released 2015. Includes "Lucky Me".  See STORE  page, CDBaby.com, Apple Music and iTunes. Released Sept. 2015.
RESTLESS HEART : 6 song EP, released 2014.  Please see STORE  page,  iTunes or CDBaby.com